In this episode, we will be talking about what can be outsourced.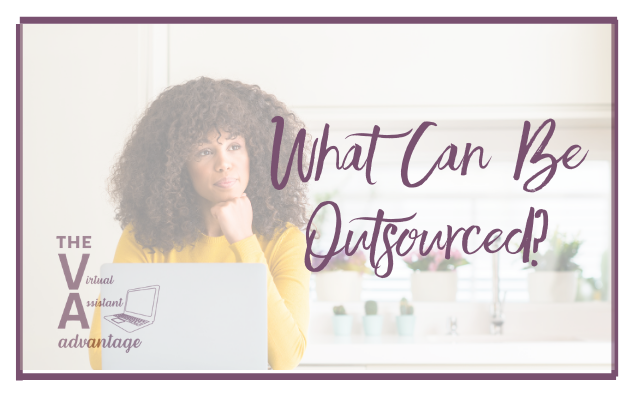 Almost anything can be outsourced to a virtual assistant from making calls to building a website to writing an entire book.
In this episode, I share with you many of the things on my list of  300 Ways to VA.
In my experience, the best things to offer as a Virtual Assistant are tasks that you love.  This way, even though you are building a business it won't feel like work if you are doing something you love.  Also, When you are speaking to potential clients they are able to tell if you enjoy the tasks you are talking about just by your tone of voice.  People will want to work with you more if the things you are offering are something you truly love to do.
Also, we have a special guest on this What Can You Outsource episode. So, get ready to hear from Melissa Barnes, a Christian Business Advantage Virtual Assistant as she shares how she got started as a VA and some of her big tips for VA newbies.
She shares some great insights into the VA business and I love hearing her story of how she began her journey.  It is a big help if we listen to other people's stories that are on similar journeys as we are.  We can learn so much if we just take a little time to listen.
STAY CONNECTED
Subscribe to The Virtual Assistant Advantage podcast on your favorite podcast app.  New episodes released every Thursday.  Also, Follow Me on social media:
Join my  Virtual Assistant Advantage Facebook group.  In the Facebook group, we chat about all things virtual assistant related and I do a weekly Facebook LIVE on topics to help you grow your business.  I'd love to have you in the group so I can get to know you!