In today's episode, I talk about Why a Virtual Assistant Needs a Lead Magnet.  First of all, let's establish what is a lead magnet?  A lead magnet is something of value that you give away for free on your website in exchange for a person's name and email address.  You can download my lead magnet of 20 Freebie / Lead Magnet ideas.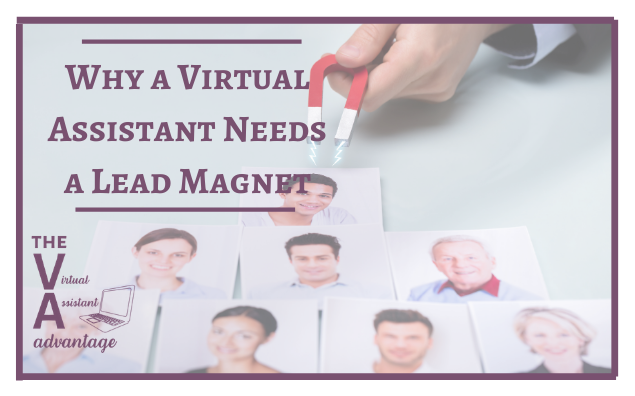 My lead magnet will give you ideas of what you can create as yours, but maybe you are still wondering why should I have one as a virtual assistant.  Here are the 4 reasons I share in today's episode:
To Establish Yourself as an Expert
Build an Email List
Spread the Word About Your Services
It's a good place for affiliate links (this helps create another income stream).
At the end of today's episode, I share with you that I am speaking at the upcoming VAVirtuosos Summit. This event is put on by Tawyna Sutherland one of my oldest VA friends.
I am excited to be 1 of 20 Expert Speakers presenting at Season 19 of the Virtual Assistant Virtuosos Summit #VAVS online conference. I'll be teaching the attendees about 3 Proven Strategies for Finding Perfect Clients.  I hope you'll find your way to join us and listen to my webinar.
Here's my special coupon to get you in with a FREE SILVER Ticket: alyssaavant100
Get Your Ticket Free with Coupon Code

STAY CONNECTED
Subscribe to The Virtual Assistant Advantage podcast on your favorite podcast app.  New episodes release every Thursday.  Also, Follow Me on social media:
Join my Growing Christian Virtual Assistant Advantage Facebook group.  In the Facebook group, we chat about all things virtual assistant related and I do a weekly Facebook LIVE on topics to help you grow your business.  I'd love to have you in the group so I can get to know you!